We love what we do
Sea Fever Productions located in Lahinch on Ireland's Atlantic seaboard.
After working for several years as a freelance underwater cameraman, Ken O'Sullivan set up Sea Fever Productions in 2006 with Katrina Costello to produce wildlife & creative documentaries.
We set out to tell stories of connection with the natural world and our cultural heritage in a creative, cinematic form.
Our work has always been conservation focussed, seeking to create awareness. In 2018 we donated our work to the education system in Ireland and Ireland's Deep Atlantic now features on the secondary school curriculum, the first TV documentary to be used this way.
We produced our first feature documentary film, Sea Fever in 2007. Made with zero funding, it received great critical acclaim and won the 'Best Cameraman' award at the Moscow Sports Film Festival in 2009 and was broadcast on TG4.
In 2021 we produced Burren – Heart of Stone for RTÉ, Narrated by Brendan Gleeson, 'Heart of Stone' takes audiences on a journey through the ages, tracing the genetic story of the Irish people. It tells the story of the Irish hunter-gatherers and reveals what became of them. It asks if prehistoric farmers irreversibly altered this landscape and if modern Irish society is descended from those who first lived here over 10,000 years ago.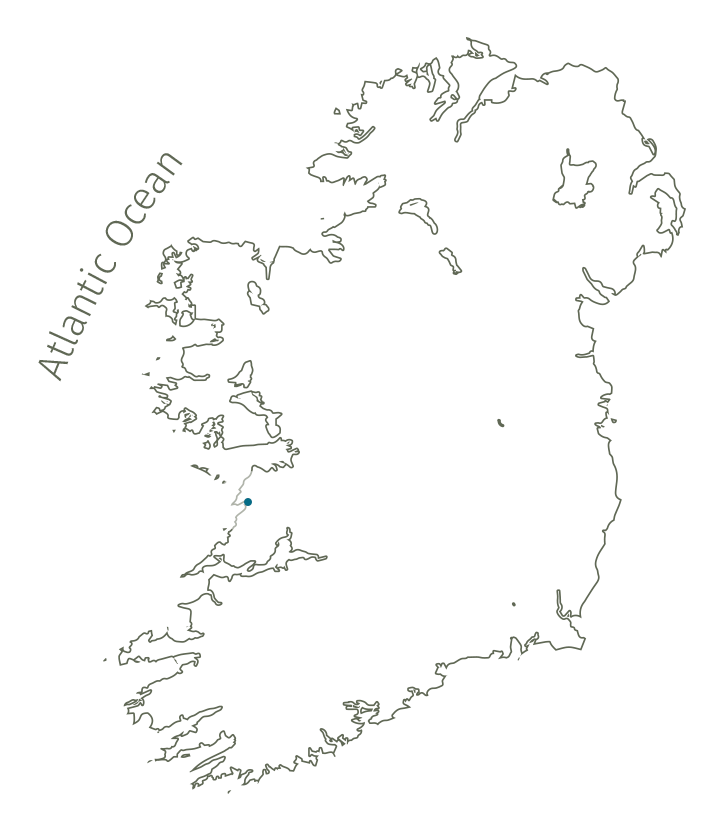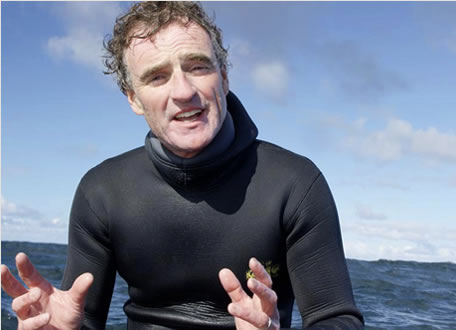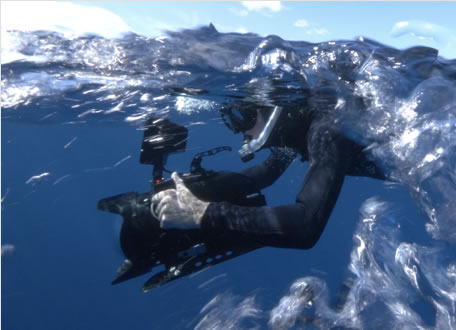 In 2018 we produced Ireland's Deep Atlantic, a hugely ambitious ocean natural history series searching for blue whales and cold water coral reefs in the deep waters of the North Atlantic, documenting habitats and whale and shark behaviour for the first time ever.
In 2017 we produced The Silver Branch a creative feature-length documentary about Burren poet-farmer Patrick McCormack and our ancient connection with landscape in Ireland. The Silver Branch won the International Audience Award at HotDocs in Toronto in 2018, North America's largest documentary film festival.
In 2014 we produced Ireland's Ocean a four part Irish wildlife series for RTÉ documenting dolphins, sharks, stingrays and the myriad of wonderful and colourful creatures in the temperate seas around Ireland. One of the first documentaries in Europe shot with the RED Epic 5K camera underwater the series was also designed, mixed and mastered in full 5.1 surround sound.
In 2011 we completed Farraigí na hÉireann a six part Irish Ocean Wildlife Series, the first of its kind ever produced in Ireland, for Irish language broadcaster TG4. The series won the 'Special Jury Remi Award' at the Worldfest Houston Film Festival in Oceanography / Marine Biology.
For further information email us at info@seafever.ie
Hire us
Freelance cameramen / underwater cameraman and equipment available for hire.
We have worked as freelance camera / director for the BBC Natural History Unit, CBC Canada, ITV UK, ZDF / ARTÉ and a host of drama / docudrama / TV Commercials and short films.
To get the ball rolling Contact Us