Trying to save sharks and rays in Ireland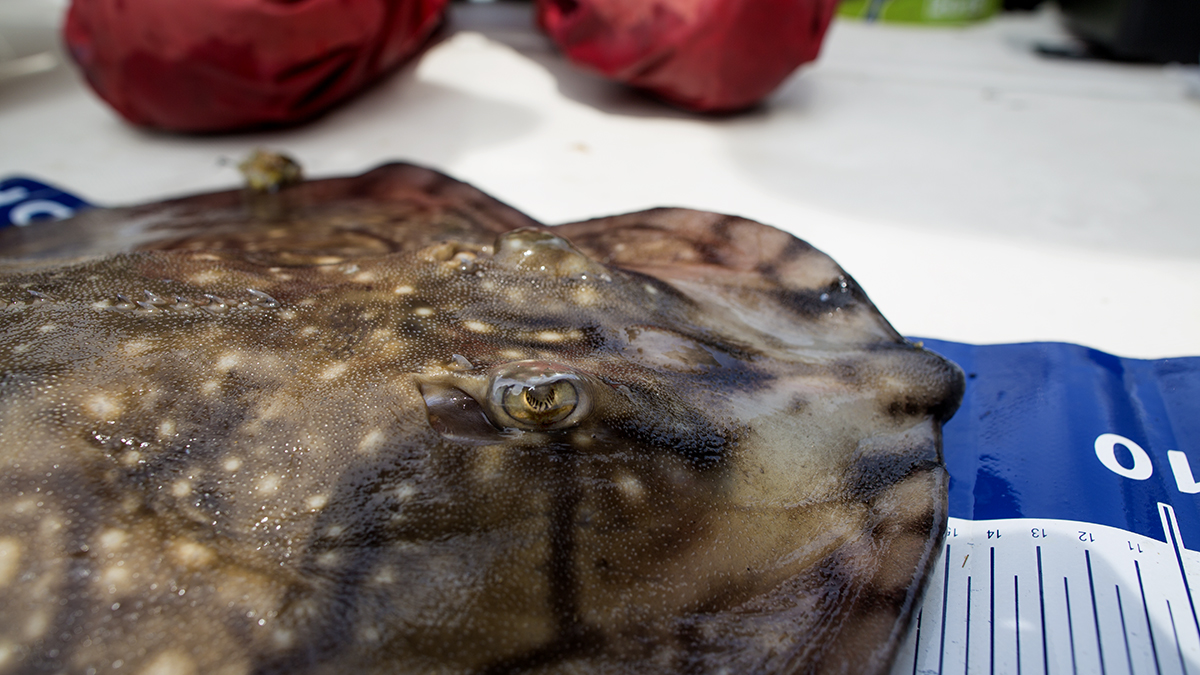 Tralee Bay, Co. Kerry is a special place. Though I spent the summers of my youth there 'lost in the sea', I never knew that stingrays, undulate rays and angel sharks swim here to breed, possibly from as far away as Africa.
In 2013 & 14, I spent a lot of time there trying to film these animals for our RTÉ series, IREAND'S OCEAN, but it was close to impossible because their numbers have been decimated.
Sadly, the best way to obliterate a species is to Kill as many as you can on their breeding grounds.
So, Dr Edward Farrell of the Irish Elasmobranch group, Eugene Farrelly of Tralee Bay SAC and I, decided we simply had to do something to try and conserve these animals.
We started the 'Tag a ray' event in 2014, tagging and taking genetic samples from rays in the bay, and last weekend the third year event was a huge success and was covered by RTÉ's wonderful Nationwide programme, (broadcast date to be advised).
There were 55 fish caught, 30 undulate rays, 1 painted ray, 9 stingrays, 1 tope and 14 thornback rays with 33 anglers on the boat and 18 on the shore.
Huge thanks to Eugene Farrelly and Nikki Foley from Tralee Bay SAC for all their hard work.
Hopefully we can create enough awareness to help save these species before they're gone … more to follow.